lextrical
part of the amazing music beans collection of  images and music
my submission for BOOK ABOUT DEATH

I've been making some moving images for a while now.. using the rather antiquated .gif format which I 've expanded and adapted. ( I worked with an early Flash prog some years ago but found the actionscript-coding difficult..:( Also, I found that many people really don't like having to use Flash on their sites. )… O.K. What I'd really like to be able to do is make some images with sound – adding sound to movie files is no problem obviously, but I don't want to just apply an external soundtrack – though may that would be a place to start! :) What I'd really to be able to do is  to make something that is coded/generated  directly from the movement or the colour sequencing – am trying to find out who else is doing this and what software they might be using to do it with – maybe there's some programs already out there that I've missed……………………?

Rob Michael and Steve Uccello
Here's the first collaboration I've made together with the very wonderful Rob Michael: guitarist, composer, educator and leader of Atmos Trio andthe bassist extraodinaire Steve Uccello: electric bassist/multi-instrumentalist and composer Rob contacted me via twitter and asked if I'd like to make a design for their latest project. Here's the first sketched-up idea: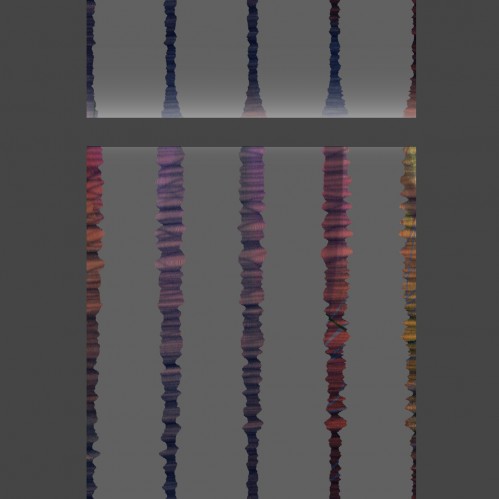 see and hear how it turned out here:

This album is available exclusively here, at AtmosMusic.com and at our Bandcamp store.